One Score 2013
New to Opera? Don't be shy!
By John Schauer
If Ravinia's 2013 concert performance of Verdi's Aida will be your first opera experience, this might be a good time to try to debunk some of the misconceptions that plague opera in today's popular culture. And opera's popularity is growing, even among that sacred 18-25 demographic that running-shoe markets would kill for. That's why you hear more and more opera music used in soundtracks to commercials these days.
What accounts for that popularity? One explanation is that opera has more to offer than any other performing art. You've not only got music composed by some of the...
---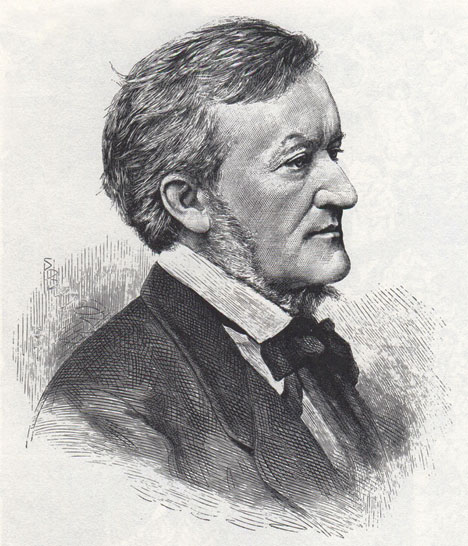 Styles of Opera
By John Schauer
There are many types of operas, sometimes categorized by the period or style in which they were composed, sometimes on the basis of whether or not they include spoken dialogue, but the most basic division is whether they are comedies ("opera buffa") or tragedies ("opera seria").
Beyond that distinction, we tend to group operas by historical period and national style. Keep in mind, as you read this, that the composers mentioned here are only the tip of the iceberg—hundreds if not thousands of composers have been creating operas for over four centuries. Most of them, of course, have sunk into oblivion, but it is also instructive to keep in mind that the operas that comprise today's international repertoire are not the same as those making up the repertoire in past times—not by a...
---
Origins of Opera
By John Schauer
Those words have echoed through the ages, from aboriginal tribes gathered around the fire several thousand years ago to toddlers in their jammies who crawled onto their parents' laps last night. Novels, plays, comic books, television shows and movies are only some of the genres that have grown into major industries because of humanity's unquenchable thirst for a good story well told.
Almost exactly 400 years ago, a group of dilettantes in Florence (the "Florentine Camerata") came up with the idea of trying to recreate the legendary power of ancient Greek drama by devising a new type of declamation in which dialogue would be...
---
Genesis of Aida
By John Schauer
As the history of opera progressed, more and more composers became concerned with finding well-written librettos, and Verdi was in the vanguard on this account. He was extremely particular about the texts he set to music, and was intimately involved in the final construction and refining of his opera texts.
In the case of Aida, it began in the late 1860s when Camille Du Locle (one of the two librettists who had worked with Verdi on his 1867 opera Don Carlos) began inundating Verdi with suggested stories for an opera. Verdi remained unimpressed until...
---
Aida Synopsis
By John Schauer
Act I
Amneris, the daughter of the king (pharaoh) of Egypt, is in love with Radames, the captain of the Egyptian guards. He, however, is secretly in love with Amneris's Ethiopian slave, Aida, who is (unbeknownst to anyone else) the daughter of the Ethiopian king, Amonasro. In the face of an uprising of the Ethiopian enemy, Ramfis, the Egyptian high priest, announces that the goddess Isis has named the soldier who is to quell the uprising: Radames. Amneris suspects that ...
---
Opera at Ravinia
By John Schauer
Opera and Ravinia have enjoyed a special, close connection throughout the festival's history. Individual acts of operas began to appear on Ravinia concerts in 1912, about midway through the short life (1910 – 1915) of the Chicago Grand Opera Company, the first of seven different companies that would attempt to gain a foothold in the Windy City between 1910 and 1946. (Lyric Opera of Chicago finally achieved that status after a tentative start in 1954). Beginning in 1914 entire operas were presented at...
---
Verdi's Timeline
By John Schauer
A comprehnsive timeline showcasing the major events
in the life of Aida's composer: Guissepe Verdi
---